Nowadays, beauty is not only an innate quality, but also a reflection of success. The development of plastic surgery allows people to modify their appearance beyond recognition. The main thing here is the desire, money and skill of a plastic surgeon. Anna Kaleganova is one of those specialists who help people to remove flaws in their appearance or the effects of injuries, become more attractive, and therefore more self-confident.
Anna, tell us about your path to the profession of a plastic surgeon? Was it difficult? Why did you choose this specialization?
My path to the profession was very thorny. I grew up in a family of pharmacists, biochemists, and agronomists of medicinal plants in Adzharia, my grandmother was the head of the laboratory of medicinal plants, and she had a MD. Every summer, students from the Faculty of Pharmacy came to us to practice from the I.M. Sechenov First Moscow State Medical University. They studied plants, extracted extracts, essences from them, prepared raw materials for pharmaceutical companies. It was a great time. And when I was a child I decided to become a doctor. But my parents discovered musical talents in me, and from the age of 5 I was engaged in violin, piano and singing. I was predicted a musical career. Then those 90s came. I studied at Troitsk, Moscow Region, in a physical and mathematical class. Our class was reorganized into an economic one; professors from the economic university came with new directions in business and finance, instead of chemistry, biology, and physics. We were trained by economists, it was fashionable and promising, it was possible to enter the university without exams. It was definitely impossible to live with music at that time, so all my solo programs with the orchestra had to be abandoned. Although in 1991 we first went on a tour to Germany and I earned my first 200 Deutschmarks there, it was some kind of stratospheric money for our family. In general, amid the complete economic insanity of our long-suffering Motherland, being in the 11th grade I told my parents that I was going to go to medical school. Naturally, everyone was shocked; including my tutors, since chemistry and biology in our school was not at all from the 8th grade.
No one had any hope, but I entered – for the pediatric, where the competition was easier. And I have never had any regrets about it. Then there was the distribution, I got a place in the residency in surgery. In parallel with our studies, we all worked. After all, we all had a short of cash –it was impossible to live for three days for only a scholarship. How did I earn money? I sold vitamins, Herbalife, traded stationery on the construction market, weaned into a beautician and make-up artist. But the feeling of beauty never left me, I always wanted to make people more beautiful. After some time, in the late 1990s, they began to invite me to make-ups to help with the choice of clothes, and someone once told me to go and study plastic surgery, because I could see beauty.
However, after the end of the residency and by the time I entered research degree, I got married and waited for the child. My husband insisted on leaving a surgical career, but the dream remained. A year and a half later a second son was born. In marriage, I was very limited in funds, and then the idea to create a small business matured. My mother and I sold my car and garage in Moscow and bought a small piece of commercial real estate in Troitsk. So my first medical center appeared. At first it was a couple of cabinets. Today it is a small network of medical centers, as well as cosmetology.
In parallel, there were the birth of two more children and two unsuccessful marriages. And only many years later I learned the plastic surgery, and quite quickly and successfully took a new frontier. But it was difficult; I had to learn from scratch, to work as an assistant to the point of exhaustion six days a week. At the same time maintaining the status of a manager I did not hold my head high, I was on a par with everyone. This year I am receiving my first recognition in the field of the plastic surgery industry, the award «Gracia 2018».
Is it easy to become a plastic surgeon?
The path of a plastic surgeon is not easy, and very costly. Today, a medical university student after graduation needs to study three years in residency in plastic surgery, in which there are practically no budget places. After that, at best, some clinic will accept him as an assistant, and he will work there for 3-5 years in this position, and only after this period of time he will take over his operations as an already formed surgeon, where he will face tough competition.
What operations in the field of plastic surgery do you do?
My main specialization is the recovery of women after childbirth. Of course, both young girls and ladies of mature age visit me. But, restoring female beauty, which has fallen victim to the birth of children, I feel realized and very happy, seeing happiness and joy in the eyes of my patients. It costs a lot. In addition to this, I do all types of mammoplasty, abdominoplasty, intimate plastic surgery, liposuction and fat grafting, a circular face lift, buttock surgery, blepharoplasty.
Who refers to a plastic surgeon most often? What excites people, what makes them go for an operative intervention in their appearance?
Nowadays, let's say there, modern society also dictates the appearance of a successful business resident of the metropolis. A healthy lifestyle is a worldwide trend, the modern man or woman looks younger than their peers, say, 15 years ago. A huge role is played by the mass media and social networks, which are full of beautiful photos of modern youth. They are young, beautiful, they are fine. Of course, any girl, looking at them, dreams of the same thing. Women after childbirth just want to return their shape. Subconsciously, seeing a beautiful person, we penetrate to him with great trust, favor. Beautiful people are hired faster, they get more interesting positions. Of course it is unfair, but the time now dictates its own rules. Cosmetology progresses, but in some cases it is powerless.
Do men also come for help to a plastic surgeon? What do they want to change in themselves?
Men also visit me. These are several categories of patients. Young men are treated mainly for body shaping. There is genetics, which in some cases is difficult to defeat: the cherished cubes do not appear, or there is a development of the mammary glands, which is only surgically corrected. A large number of men mature, successful businessmen, politicians, artists come to the correction of the eye area. Because the image of a tired, sullen faces, with hanging centuries, interferes in negotiations or perception on the stage.
What is important in the work of a plastic surgeon? What is the hardest and what qualities should have a real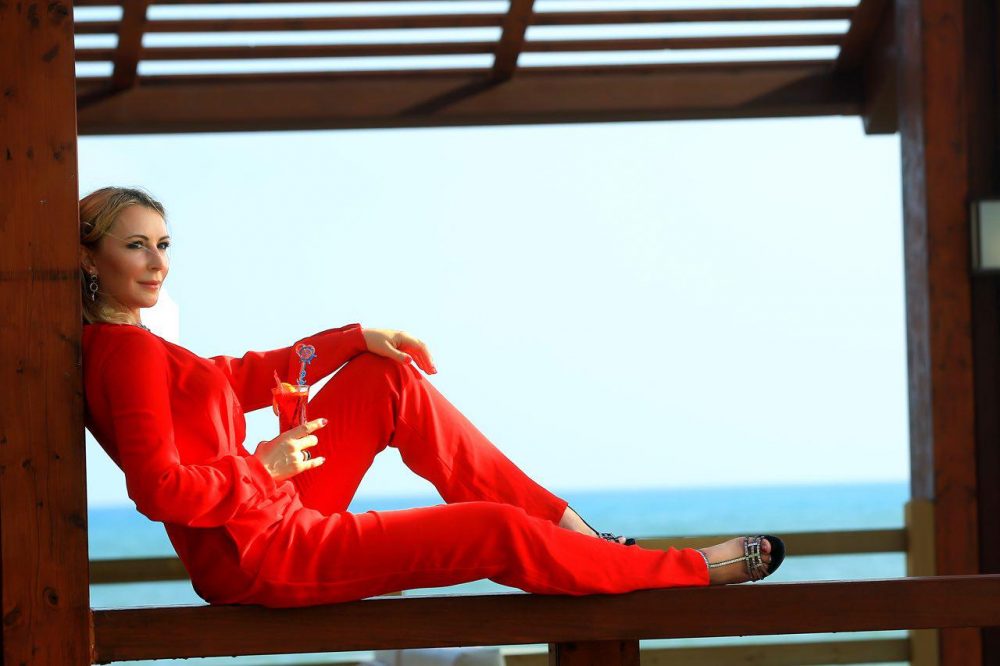 doctor?
The main thing in the work of a plastic surgeon is to hear the patient. For our part, we will tell you how much it is possible to perform a particular operation, on which our patient expects, what risks exist, what is the rehabilitation process. I do not consider absurd suggestions. Of course, in our area there are people with mental disabilities, then we delicately refuse. Yet the doctor must remain a doctor, not a cutter.
What are the main problems faced the field of plastic surgery in modern Russia?
There are enough problems in the field of plastic surgery, but they are being successfully solved. Firstly, such a profession officially appeared. Until 2015, such a profession did not exist in the range of medical specialties.
Secondly, the educational base is being improved. There is a department, or even more precisely, a clinic, on the basis of which residents are studying. State bases are mostly reconstructive, they are taught to restore the appearance of people after injuries, mutilating operations, and oncological diseases. However, most plastic surgeons have to work with healthy people in the aesthetic field, and these are completely different directions.
I also note that most aesthetic clinics are commercial. No one will let a young surgeon take his first professional steps on a man who has paid a lot of money for the operation, relying on a certain result.
A serious problem is literature. In Russia, very little literature on aesthetic plastic surgery has been published. This literature is outdated. All new knowledge must be obtained from foreign colleagues, either by visiting them for internships, or attending international congresses, where all the new things are discussed, and you can watch the operations of famous surgeons, or by subscribing to online resources. All this requires large financial and time costs.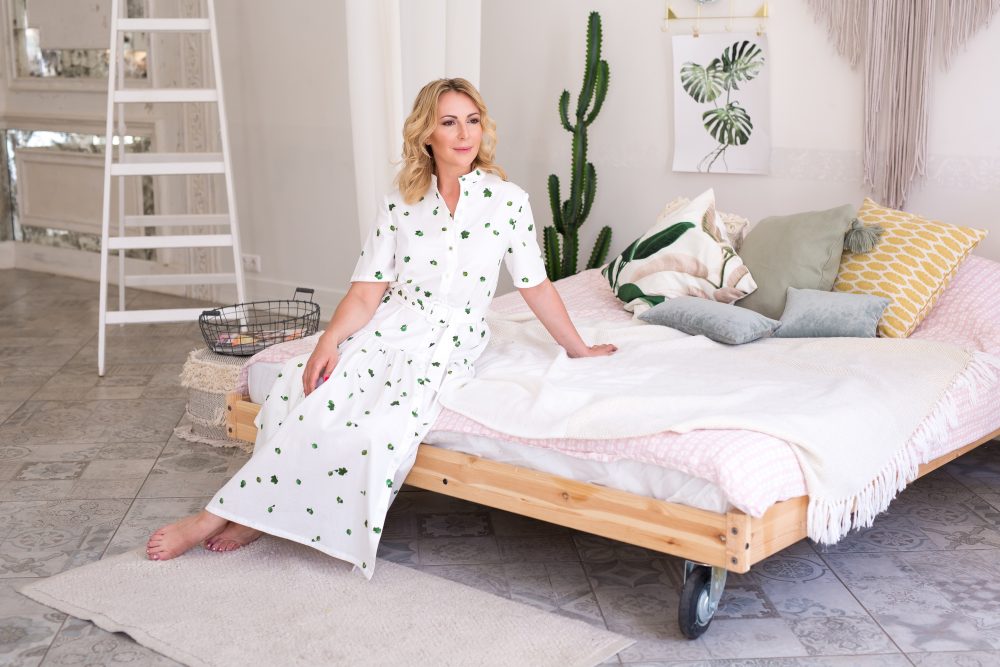 What can you advise people who have decided to have plastic surgery?
The decision to conduct the operation must be deliberate. After all, it is a surgical intervention in the functionality of your body. There is a postoperative period, there are uncomfortable feelings, there are limitations and changes in everyday life, personal life. All this constitutes a rehabilitation period, which has its own time, different for each operation.
You need to understand the results. Some films show us that it is possible to perform an operation at night, remove the bandage after two days, and there is another person. This is a fairytale. You need to understand that the operation will change something forever. There must be a balanced, meaningful desire and decision. And also the readiness for something to go wrong and how your doctor will deal with this problem with you. Don't overestimate plastic surgery. A woman who has never watched her face, hoping that she will come to a plastic surgeon who will tighten everything to her and she will become a beauty again, is mistaken. She will get a stretched old skin, and she will also look like an aging woman with toned skin. You need to prepare for any operation, undergo a full examination with various specialists, pass tests, get a conclusion, stop smoking and taking medications. The most important thing is to enlist the support of loved ones, because they will help and support you during the rehabilitation period, help you approach the cherished beauty.
If a young medic wants to go your way, what should he do? What advice would you give to beginners or students taking their first steps in the medical profession?
Children who want to become plastic surgeons, first of all, need to be patient and endurance. They will need a lot of resources – physical, and moral, and financial. First of all, I would advise, in parallel with the residency, to get an assistant in some well-known clinic. Do not write a resume, come in person. This contact is more trusting. Tell us that you want to be a doctor and would like to study and work in this clinic. Maybe not the first time, but from the second or third visit to different interviews, you will be hired. Look all eyes open, learn to guide patients, listen to them. The plastic surgeon is also a serious psychologist. Get used to work a lot, some operations can last 5-6 hours, and you will have several of them a day every day. Read foreign literature, attend conferences. Feel free to approach the masters and ask about the opportunity to visit their operations. In order to engage in plastic surgery knowledge and skills will take a lot. But the most important thing is to love your patients, see aesthetics, and be a true fan of your profession.
https://www.instagram.com/annakaleganova/?hl=ru